IBC is designed to bring together Internationals who have moved from various parts of the world, to the continent of Europe. It is for people from all backgrounds, nationalities and all walks of life living in Europe to remind us of our divine purpose in Europe; to empower and encourage us to manifest the Glory of Christ in the land in which God has brought us. I believe God has carried us here to take the land for His Kingdom and Glory. We are Kingdom agents and well able to bring transformation in this society.
Every immigrant in Europe is a missionary no matter how we came. The continent of Europe sent so many missionaries to Africa, Asia and South America. Every person emigrating from Europe's mission field is bread coming back upon the waters. The Bible says in Ecclesiastes 11:1; "Ship your grain across the sea; after many days you may receive a return."
 IBC is here to bridge the gap between the established church and the increasing immigrant church in Europe. Our common purpose is prayer and to carry out the Great Commission in Europe. Therefore IBC is here to bridge the gap between the immigrant churches and the indignant churches. It is a place where the indignant churches can practically receive the bread God is bringing to Europe.  
The worship, the prayer, the message and the manifestations of the Holy Spirit at IBC, awakens the glory within every believer's life to MANIFEST CHRIST in every sphere.  IBC reminds us that Europe is our mission field.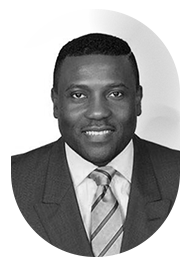 Pastor David Sola Oludoyi is a qualified medical doctor, who is now in full time ministry. He is an Assistant Continental Overseer, Special Assistant to the General Overseer, and the Pastor in charge of Europe Continent Region 3 and Region 3 in UK, he's the Senior Pastor of Royal Connections, London, UK. He is a dynamic, anointed preacher and teacher of the word. His deep passion for church growth has led him to plant several churches in the United Kingdom and Europe. He is the host of the popular, monthly Interdenominational Prayer program 'Help Is Here' which has been taken to many countries across the globe. He also hosts a prayer program and is an author of many life-changing books.
 Read more about Pastor David Solas Ministry here:  RCCG Euripe Region 3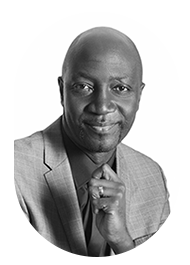 Lincoln Serwanga completed a degree in Agriculture while serving God in various roles including youth pastor. He planted Liberty Christian Fellowship in South London in 1991, commissioned by Kensington Temple, (Elim Pentecostal), which he continues to lead to date. He is also involved internationally as a sought-after conference speaker, and in leadership training. In June 2020, he founded on Equus Discipleship, an online discipleship program devoted to breaking spiritual stagnation. He has passion for moves of God and a drive to help people live the abundant life, love wholesomely and lead innovatively. Lincoln is married to Grace, who co-pastors with him at Liberty Christian Fellowship, and they have two sons.
Read more about Pastor Lincoln Serwangas Ministry here: My Liberty Christian Fellowship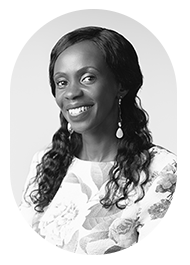 Pastor Grace Serwanga is the Senior Co-Pastor and worship leader of Liberty Christian Fellowship, in London, UK. She also works full-time as a Solicitor. 
Pastor Grace is intensely passionate about Jesus, miracles, revival, and personal transformation. Her passionate preaching ministry has made her a sought-after conference speaker, and especially at women's conferences in the UK, Africa, and USA.
 Read more about Pastor Grace Serwangas Minstry here: My Liberty Christian Fellowship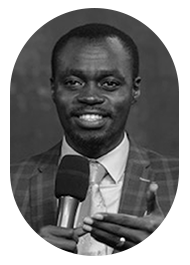 Pastor Grace Lubega is the Vision Bearer of Phaneroo Ministries International, a movement at the helm of revival, transformation and change in the lives of multitudes in Uganda and the world over. He is a devoted husband and father. He is an anointed teacher of the Word of God with distinctive insight in the knowledge and revelation of God. He is deeply prophetic, a miracle worker and a great demonstrator of the Spirit. He has travelled the world over, preaching the Gospel of grace and truth. He is the host of the Rhythms of Grace program that features on several radio stations across Uganda. Phaneroo Ministries has an active Prisons ministry in Uganda, and has a weekly Prisons outreach in several prisons across Uganda. The Ministry is also actively engaged in ministering at educational institutions through its entity, Manifest Fellowship. Manifest Fellowships are registered in over one hundred twenty-four educational institutions in Uganda. 
Read more about Pastor Grace Lubegas Ministry here: Phaneroo ministry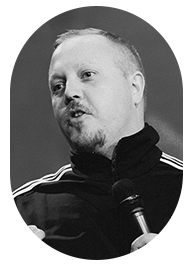 Sebastian Stakset was an ex-gangster rapper and an ex-criminal who had a great influence on his generation through his destructive lifestyle. But in 2016 his life was transformed by the power of God. Today he is a well known evangelist that preaches the Gospel with the same passion as a young rapper. He is the founder and leader of Heart of Evangelism, a Christian aid organization that seeks to reach the lost. He has also started Barmhärtighetens Hus, a house of mercy for women who battle substance abuse and mental illness. Through faith, hope and love they are given an opportunity to start afresh. 
 Read more about Sebastian Staksets Ministry here: Heart of Evangelism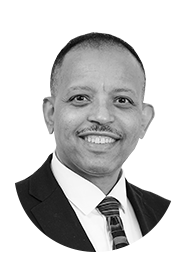 Pastor Desta Haregot is senior Pastor of Full Gospel Harvest Church, Vällingby Stockholm, Sweden. He is also the chairman of the International Believers Conference. He has a burning desire to see the Gospel preached throughout the whole world. He longs to see the young generation transformed and becoming disciples of Jesus Christ. He has a unique ability to reach people through preaching the Word with authority. Pastor Desta strives to see the Kingdom of God manifested through the demonstration of the Spirit and of power.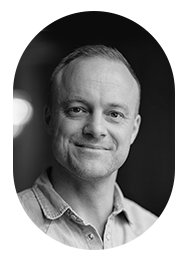 Pastor Paul Orlénius is the senior lead Pastor of CityKyrkan Stockholm, Sweden. He is also the chairman for the New Wine Network in Sweden, a Spirit-empowered movement bringing this nation back to Jesus – through the local Church. His passion is to see the Church become a house of prayer for all nations and to see the City of Stockholm transformed by the the Gospel. He is compelled to see the Kingdom of God on earth whilst empowering a community of people that resembles Jesus Christ the King.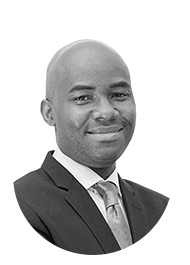 Wilberforce Bezudde
Sweden
Pastor Wilberforce Bezudde is lead Pastor of City Church International — an English speaking congregation of CityKyrkan, Stockholm, Sweden. In 2016 God lead him to give birth to the International Believers Conference. Today it gathers nations from all over the world. Pastor Wilberforce Bezudde is also the overseeing Pastor of City Church Kampala, Uganda. He is the Chairman of Smile of Hope Africa (SOHA), a humanitarian organization that exists to care for underprivileged and orphaned children in Africa. His mission and desire is for everyone to walk in the fullness of God; "Nothing missing, and nothing broken". He is a passionate minister of the Good News of Jesus Christ. His practical teaching on healing, the supernatural and the unconditional love of God has touched and transformed many lives.
Citykyrkan Adolf Fredriks kyrkogata 10
There is no cost to attend IBC as we would like this conference to be accessible to all. If you would like to partner with us, please send your contributions to:
Bankgiro: 5302-0723 or Swish: 123 45 727 07. Please indicate "IBC Partner" for all payments.
We pray, "May your barns be filled with plenty and thy vats overflow with new wine" as you partner with us.
Tid (1-5 juni), Plats (Citykyrkan Adolf Fredriks kyrkogata 10) + Open meetings for all!