Welcome to
City Church International!
It is our pleasure to welcome you to City Church International (CCI). We are indeed honored and count it a privilege to have you visit with us. CCI is part of what God is doing in Citykyrkan, in the city of Stockholm, and throughout the nation of Sweden. The entire City Church family extend a very hearty invitation for you to visit us as often as the Lord leads you. If you are in search of a home church, we invite you to make CCI your home church. We are a church that desires you to prosper in every aspect of your life. It is our pleasure to provide a life-changing worship experience for you.
Our City Groups are every week in various parts of Stockholm. For more information on joining one of the groups, please do not hesitate to contact us on one or more of the methods below.
Welcome and be part of our weekly services:
Sunday Service at 14:00
Monday Breakthrough Prayer at 18:00
Thursday Bible Study at 18:00
God bless you!
Pastor Wilberforce & Rhoda Bezudde
We would love to hear from you!
Coronavirus-information:
SUNDAY SERVICE IS NOW ONLINE
You can find the service every Sunday at 14:00 on our YouTube channel (please click here).
Latest updates:
From the recommendations by the health authorities, we have therefore cancelled all our physical weekly programs that are held on Sunday's at 14:00, Monday's and Thursday's at 18:00, and will instead be having them online. The Children's Ministry has its service at 10:00 every Sunday where the video is only up for 24-hrs. If you have any questions, or if you need practical help or prayer, please do not hesitate to contact us via email to cci@cks.se.
Please stay connected with us via Facebook, YouTube, or WhatsApp and we recommend that:
Everyone who has any flu-like symptoms to please stay at home.
Kindly wash your hands carefully, use hand sanitizer, and cough into your elbow.
EVENTS
THIS IS HAPPENING AT CCI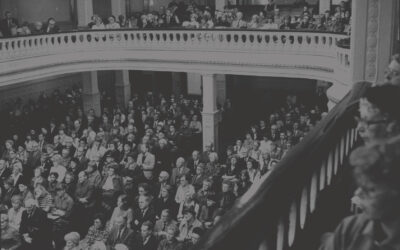 The time is now for a renovation and reparation of our main hall because of what God does and will do among us. We believe that God will give us an opportunity through our renovation to step out into a new level of generosity and overflow. What if this period of...
läs mer
FOLLOW US ON SOCIAL MEDIA