Welcome to
City church International!
It is our pleasure to welcome you to City Church International (CCI). We are indeed honored and count it a privilege to have you visit with us. CCI is part of what God is doing in Citykyrkan, in the city of Stockholm, and throughout the nation of Sweden. The entire City Church family extend a very hearty invitation for you to visit us as often as the Lord leads you. If you are in search of a home church, we invite you to make CCI your home church. We are a church that desires you to prosper in every aspect of your life. It is our pleasure to provide a life changing worship experience for you.
Our City Groups are every week in various parts of Stockholm. For more information on joining one of the groups, please do not hesitate to contact us on one or more of the methods below.
Welcome every; Sunday at 14.00-16.00, Monday Breakthrough Prayer at 18.00-20.00, and Thursday Bible Study at 18.00-20.00.
God bless you!
Pastor Wilberforce & Rhoda Bezudde
We would love to hear from you!
EVENTS
THIS IS HAPPENING AT CCI
IBC is designed to bring together people from all backgrounds, nationalities and all walks of life; reminding us of our divine purpose in Europe. IBC 2019 is an empowering conference for believers to come, be filled with the fullness of God in our personal lives in...
läs mer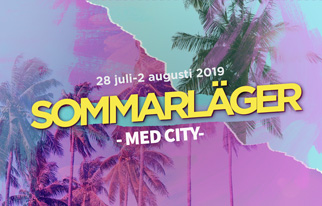 Nu är det dags för årets sommarläger för alla ungdomar & vi hoppas att just DU följer med! I år åker vi till Söra, en mysig gammal scoutgård strax utanför Nyköping intill en vacker liten sjö. Vi kommer sola, bada, leka, kanota, åka på utflykt och lära känna nya...
läs mer
FOLLOW US ON SOCIAL MEDIA