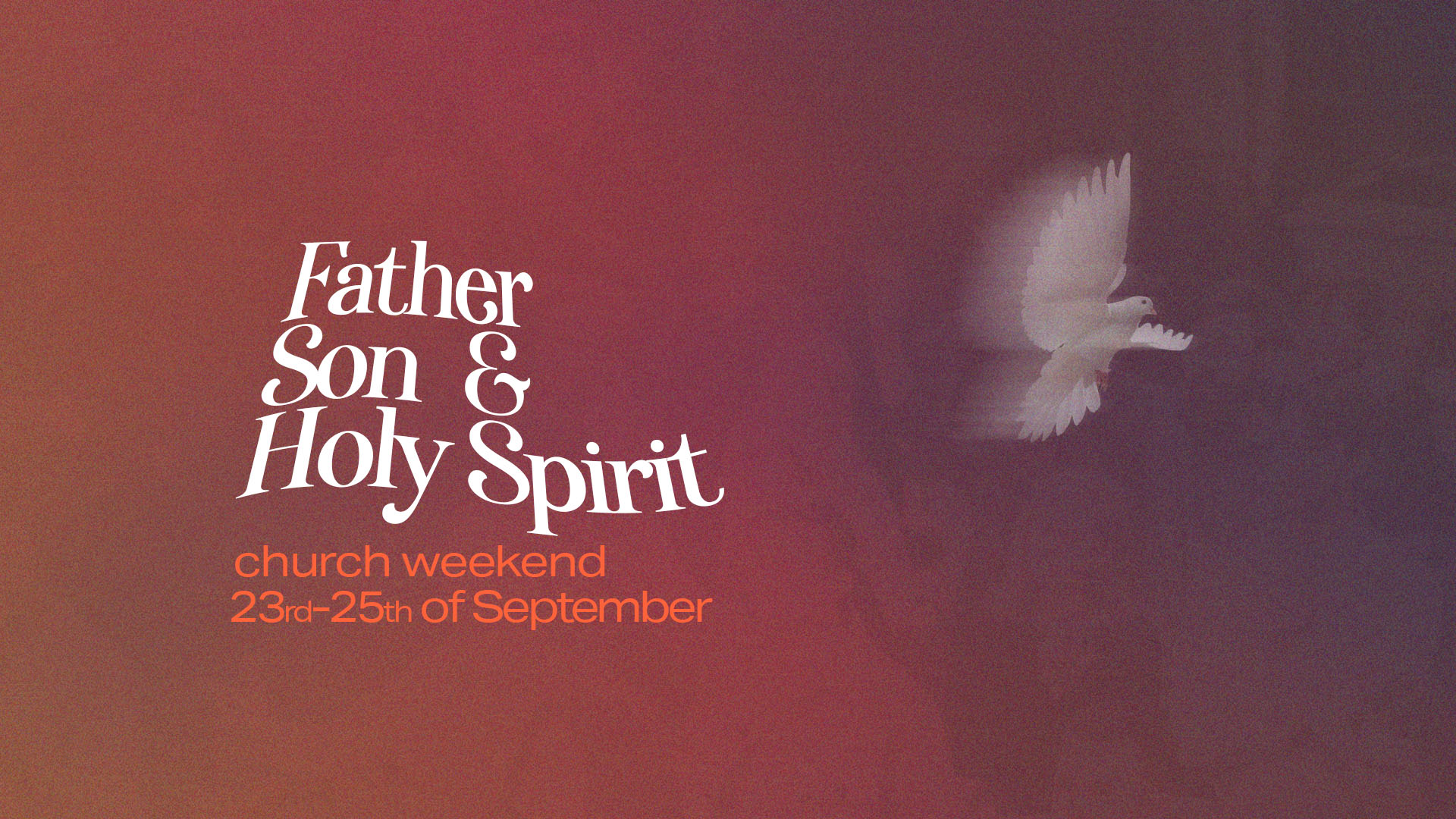 Father, Son and Holy Spirit Weekend
At the beginning of a new semester, we want to set aside time to meet with each other and seek God together. Everyone is welcome and all gatherings will be in Swedish and English.
The theme is Father-Son-Spirit and invites us to have a deeper revelation of who the Father is, who the Son is and who the Spirit is. We long to make life-changing God encounters and discoveries of this eternal triune community – which is our GOD. This makes us secure in our childhood in God, freedom through Jesus and even more filled with the Holy Spirit and his life. Ready to pass it on.
The children have their own gatherings on Saturday at the same time as the others have gatherings. Between 14.00-16.00 we will do something fun together, and we will have our own service. Between 18.00-20.00 we have Cinema in Barnlandet with a kiosk and movie. If the children want to come on Friday, Barnlandet is open but under the responsibility of the parent.
Friday 23rd of Sept              Meeting 18.00
Saturday 24th of Sept        Meeting 14.00-16.00, Fellowship 16.00-18.00, Meeting 18.00
Sunday 25th of sept            Service 10.30 (Swe) and 13.00 (International), 18.00 (Heart)
Friday 23rd of Sept              Barnlandet is open 18.00
Saturday 24th of Sept       Kids service + activity 14.00-16.00, Movie night 18.00-20.00