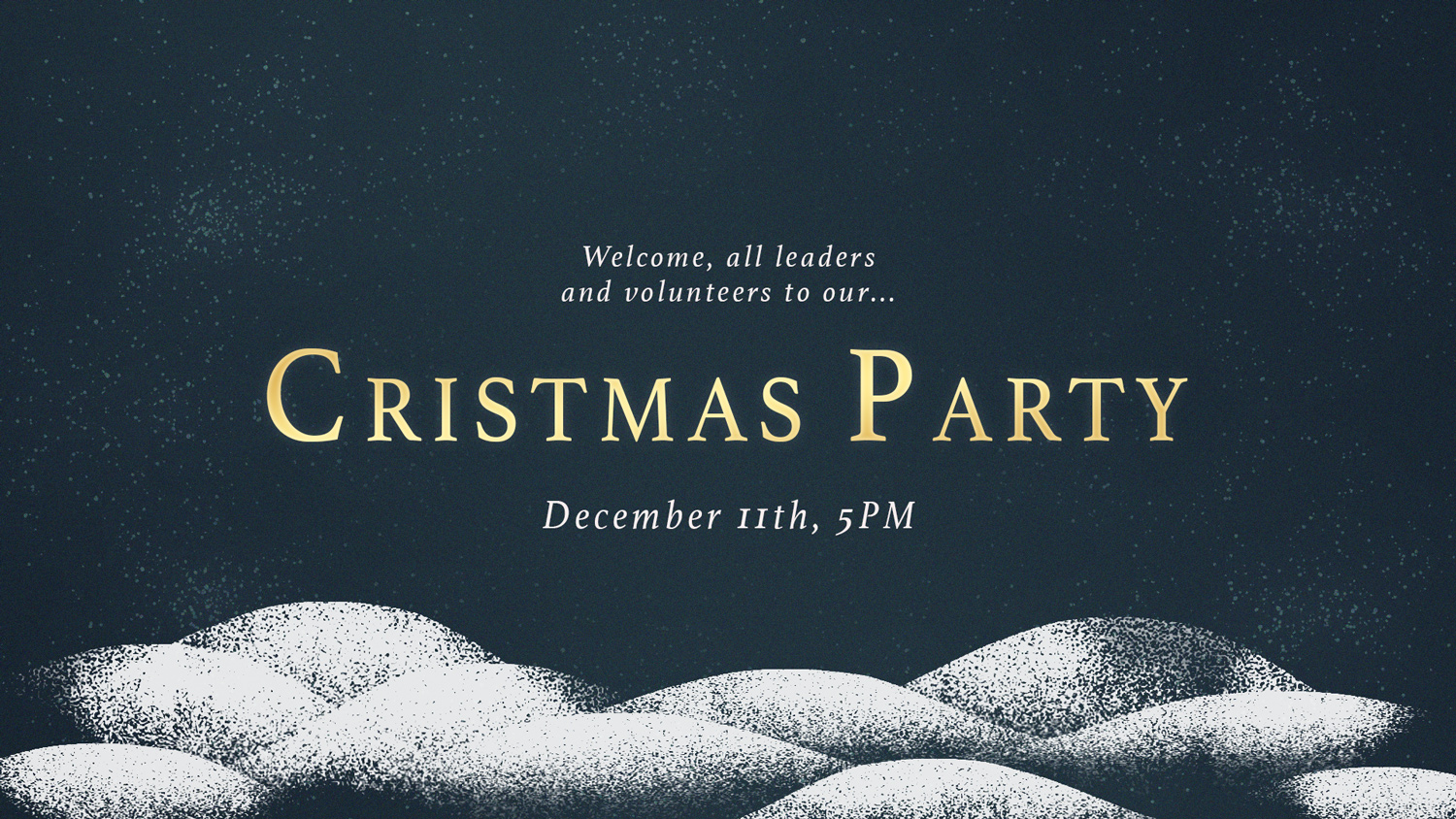 Christmas Party, for all volunteers and leaders
Dear leaders and volunteers in City Church!
December 11th we invite all leaders and volunteers to a Christmas Party! We want to take the opportunity to thank you and encourage you in your service in church with a party. There will be good food and entertainment, but we will also have time for worship and prayer. We will also have time to look forward on spring and upcoming events, and talk about what we believe God wants to do through our ministries next year.
We need your registration in the following link before December 2nd.
Registrations HERE!
We hope that you can join us and celebrate together with us! Best regards, City Church.