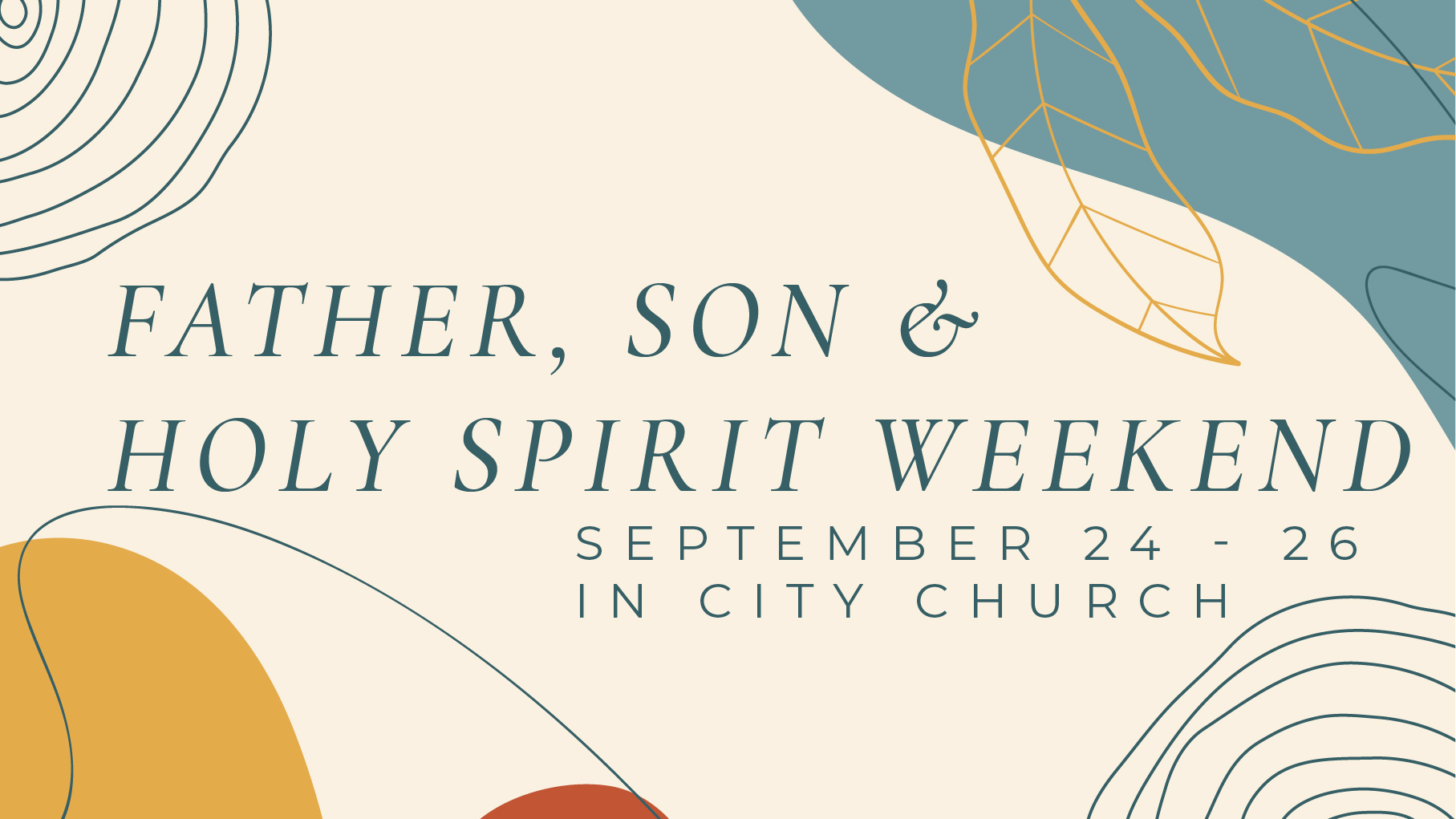 Father, Son and Holy Spirit Weekend
"Consecrate yourselves, for tomorrow the Lord will work wonders among you" (Jos 3: 5)

The weekend of 24th-26th of September is an opportunity for us as a church to come together and let the Lord sanctify (separate) us unto Himself, to follow His presence into the next season. We cannot really prepare ourselves or fix ourselves, but we can show up in the presence of God. And there, let us be embraced and transformed by the love of the Father, so that our identity is anchored in the life, death and resurrection of the Son; and we can say, "Come Holy Spirit" more of you and your power in my life. I need you. We believe that this weekend will be an important step ahead as a congregation. Hope you can make it! 
The weekend will be in Citykyrkan, program below. The entire weekend will be translated into English (except service 10.30 on Sunday). 
You can also drop of your kids in Barnlandet the entire weekend, years 4 and up. We will watch movies, play games, draw and play. On Saturday we will also have fika and a little bit of food. Welcome!
Friday 24th of sept              Meeting 18.00
Saturday 25th of sept        Meeting 16.00 and 18.00
Sunday 26th of sept            Service 10.30 (Swe) and 13.00 (Eng)