Welcome to this year's Women's Conference, at City Church International; 17th November, 13.00-17.00 at Adolf Fredriks Kyrkogata 10, Stockholm!
The Women's Conference is designed to bring together women from all backgrounds, nationalities, and walks of life; reminding them of their divine purpose in the Kingdom of God.
The conference is aimed to empower and encourage women, mothers, sisters, and daughters to serve, pray, and bless each other.
We believe God has a message for us, and we are excited to have you all with us as we dig deep into the wisdom of God for us women.
Come be blessed, and be a blessing!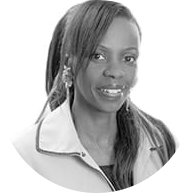 13:00  Welcome and Opening Prayer
13:10  Worship
13:45  Teaching
Grace Serwanga
14:30  Q & A
15:00-15:20  Break
15:25  Teaching
Grace Serwanga
16:10  Q & A
16:40  Prayer and Offering
(Please note; the program is subject to change)
There is no cost to attend the conference as we want it to be accessible to all. However, if you would like to assist us, please partner with us today and send your contributions to:
Bankgiro: 51 51– 89 91 OR Swish: 123 45 727 07 Please write "WC Partner" for all payments.
We pray, "May your barns be filled with plenty and thy vats overflow with new wine" as you support us in this ministry.