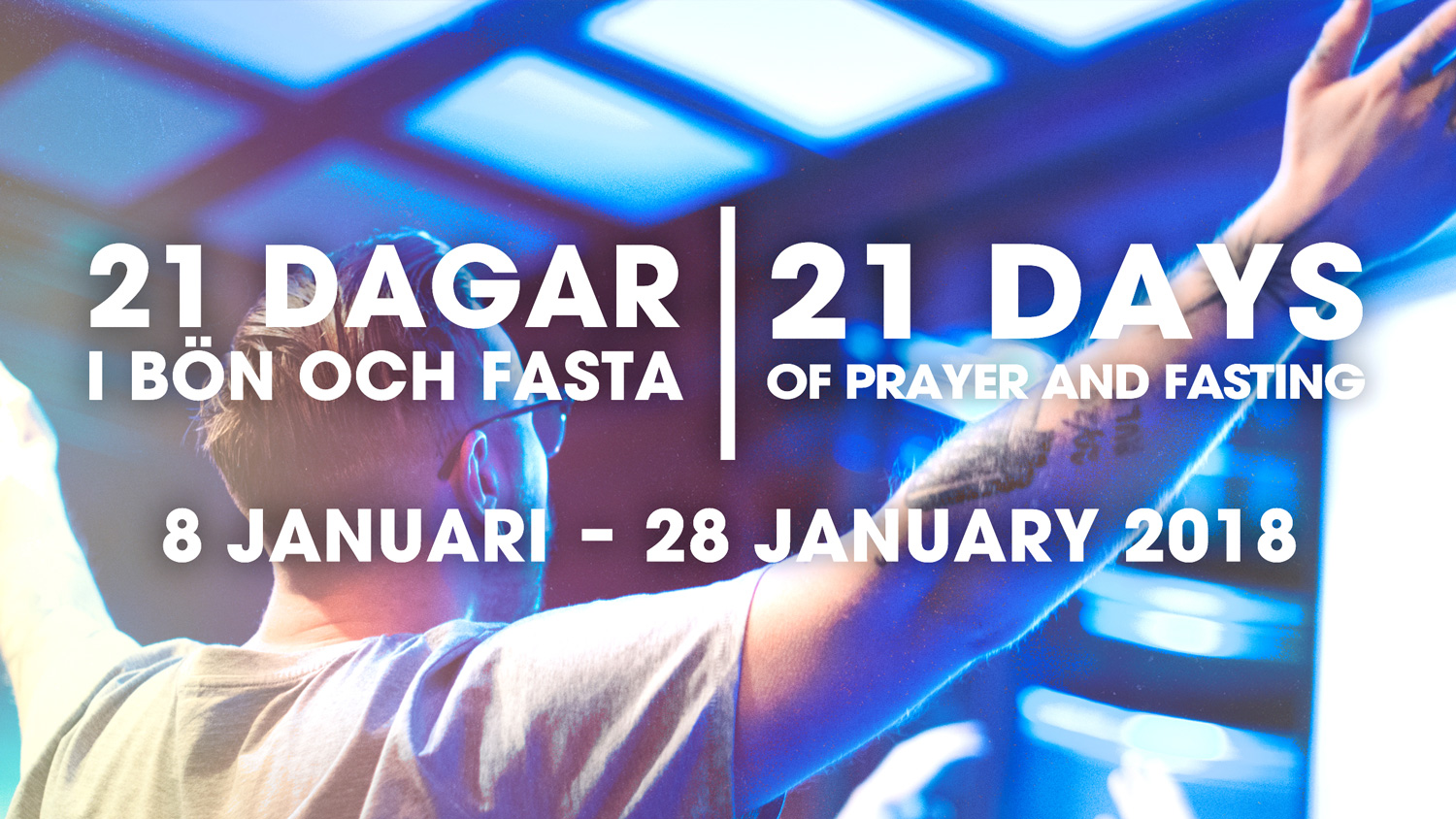 21 days of prayer and fasting
Dear brothers and sisters, Welcome once again to the prayer and fasting season 2017. 2017 is going to be another great year. As we seek God together, He will come down in His power and glory to heal our land and change our Spiritual atmosphere. Scripture declares that if his people, who he has called by his name will humble themselves and pray and seek his face and turn away from their sin, he will hear from heaven, forgive their sin and heal their land. This is exactly what God is calling us to do in our days. This booklet will serve as a guide through out the fasting period. It will help us to stay in harmony, even those of you who may not be able to attend all prayer meetings can pray at home and places of work in alignment with what is happening in the corporate prayer meetings at City Church.
– Wilberforce Bezudde.
Day 1 – Monday 8/1 – Thanks giving. Phil 4:6
Thank God for answering our prayers. Thank him for what he has already done and for what he is about to do
Be grateful, acknowledge and declare that he is Jehovah, the Almighty God, and the Rock of our salvation
Acknowledge that God created the heavens and the earth
Day 2 – Tuesday 9/1 – Consecration, Preparation and Dedication, Heb 9:14 , Lev 20:7-8
We enter into a deeper consecration and allow the blood of our Lord Jesus to do the work of cleansing in us. (Hebrews 9:14)
We repent and break the cycle of sin, habits and bondages. Rom 12:2
We leave all the baggage behind us and enter a new season of freedom in Jesus. 2 Cor 5:17-18 & 21
We repent for losing the first love and for being lukewarm. Rev 3:16 and 2:4
We pray that you may help us Lord to start well and that your presence may go with us throughout 2017. Exo 33:15
Day 3 – Wednesday 10/1 – The presence of God to go with us in 2018
That the gates of our hearts, families, business/workplaces, communities, cities and nations will open up for God to come in. Ps 24:6-7, Rev 3:20
That access will create for us to dwell in the presence, power and glory of the ALMIGHTY. Ps 91:1-16
As his presence is being drawn, He begins to do things that ONLY He can do. Changing, Restoring, Healing and transforming
Day 4 – Thursday 11/1 – Praying for our leaders
Wisdom and insight. Prov 4:6-7, James 1:5
Pray for international church/immigrant churches
Buildings or places of worship. 2 Sam 7:10
Growth (Spiritual and Numerical) Acts 16:5
Day 5 – Friday 12/1 – God send workers. Luke 10:2
Hidden gifts in people to manifest. Exo 31:3
Freedom to live the life Christ wants us to live
God to establish his people and free them from modern day slavery so that they can become fruitful workers in the house of God
Commitment to God and his work. Matt 6:33
Day 6 – Saturday 13/1 – Church growth, 1 Cor 3:6 Acts 2: 41 and Acts 16:5
Pray against the spirit of confusion from wrong doctrine and evil influences. Eph 4:12-14
Pray for perfection. Hebrews 5:12-14
Families – children, marriages, youth, singles. Acts 10:2, Eph 6:4, Prov 22:6, Josh 24:15, Prov 1:7, Prov 9:10
Day 7 – Sunday 14/1 – Integration. Matt 21:13.
Wisdom in integration. Prov 4:13-15
Pray against identity crisis. 1 John 4:17
Pray against injustice in our society. Ps 140:12
Day 8 – Monday 15/1 – We pray for Stockholm Jeremiah 29: 7
We pray for the areas of Stockholm where violence and fear are a part of daily life

We pray for a wave of hope to sweep over Stockholm

We pray for an increased hunger after Jesus in our city
Day 9 – Tuesday 16/1 – We pray for Integration 3 Exodus 19:34
We pray for creative ideas and projects in the church and society

We pray for new meeting places over culture barriers in church and society

We pray for revival among Muslims

We pray for the church as a key and a pioneer of integration
Day 10 – Wednesday 17/1  – We pray for our missions Matthew 28: 18-20
We pray for City church Kampala

We pray for the Just Earth Project in Uganda

We pray for SOHA

We pray for our work in Bogota, Nepal, Somalia, Ethiopia, Israel and Central Asia.
Day 11 – Thursday 18/1 – We pray for the seven pillars of society
We pray for politicians and authorities

We pray for God's church

We pray for the family

We pray for the media

We pray for schools and education

We pray for businesses and workplaces

We pray for culture and the sports world
Day 12 – Friday 19/1 – We pray for the churches in Stockholm 1 Corinthians 10:17
We pray for an increased number of people coming to Christ.

We pray for an increased number of people coming to church, increased giving, baptisms

We pray for new churches to reach new people

We pray for a renewed spiritual hunger and deeper unity
Day 13 – Saturday 20/1 – We pray for our workplaces Genesis 1:28
We pray that we would be a blessing to colleagues and workplaces

We pray for new jobs and new ideas

We pray for conversations about faith and curiosity about Jesus
Day 14 – Sunday 21/1 – We pray for our Church services 2 Chron 7: 1-4
We pray for a tangible presence of God

We pray for a renewed hunger to encounter Jesus

We pray for salvation, healing and restoration
Day 15 – Monday 22/1 – We pray for the Children and Families Matt. 19:4-6, 14, Gen. 1:27-28
Lasting, loving and out-pouring marriages
The children in CKS. Their schools, their future and there calling
That CKS will be a place that helps children and marriages to flourish
That we will find Gods ways of helping marriages and families outside church
Parking spaces to families and members on Sundays
Day 16 – Tuesday 23/1 – We pray for all City groups Acts 2:26, Matt 28:18-20, Luk 10:1-12
Growing City groups as a relational network through the congregation and out to Stockholm
City groups where disciples make disciples
Multiplying groups and group-leaders
Save new people and find the men and women of peace 2018
Day 17 – Wednesday 24/1 – We pray for the manifestation of Gods kingdom Mark 16:17-20, Rom 12:4-8, Acts 4:29-31
To see more healings, miracles and signs and wonders in our daily life
Activate the gifts of the spirit and prepare for ministry among us
God will confirm his word through the preaching of the gospel, in and outside our church with signs and wonders
To boldly pray for diseases and share the gospel
Day 18 – Thursday 25/1 – We pray that peace will replace stress Gen 2:1-3, Heb. 4:9-11, John 20:21-22, Rom 16:20,
That CKS will be a place of peace and Sabbath, to break stress and burned-out symptoms
Teach us to work from our rest
Release peace at our jobs, in our families, in our schools
To see new break-throughs and victories through Gods peace
Day 19 – Friday 26/1 – We pray for Gods presence Hez 47:1-12, Col 4:2, Heb 10:36, 1 Chron. 29:10-17
A new level into Gods presence and glory among us
Endurance in prayer during 2018
That CKS as a house will serve Gods purposes in 2018
Resources to renovate the main church and rooms for children and youth ministry
Citykonditoriet as a heavenly oas in Stockholm.
Day 20 – Saturday 27/1 – Reminding us of all Gods promises in 2018 2 Cor 1:20, Job 42:5, Ex. 22-26
All of Gods promises has it's yes and amen in Christ
Each need is an invitation to see Gods promises be fulfilled
God reveals himself through every answerd prayer
Through a rich prayer life we recieve a rich life with God so we have a lot to give during 2018
Day 21 – Sunday 28/1 – Thanking God for 2018 1 Joh 5:14-15, Heb 13:15-16, Ps 100:4
God always hear and answer our prayers
Our thanksgiving makes us humble
Increase in tiding and offering 2018