24 hour Prayer – Wait, Abide & be Transformed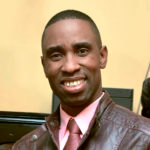 On May 12-13 we will have our annual 24h Prayer with our guest Julius Suubi. During these 24 hours we pray for each other, for our church and for our city. We want to be a house of prayer for all people, and pray for God to come with His kingdom and His will be done as it is in heaven!
Mark these dates in your calendar.
"If you abide in Me, and My words abide in you, you will ask what you desire, and it shall be done for you."
– John 15:7
Location
Mahognysalen, 2nd floor, City Church Stockholm,
Adolf Fredriks kyrkogata 10
1. God's presence – intro
– 2 Cor 3:18,

 

Exo 33:18
18:00 – Introduction
19:00 – Worship
20:00 – Prayer: Drawing into God's Presence
21:00 – Break
2. God's presence in my
life/family
– Being God's Channel to bless others
Gen 12:2, 1 Chron 4:10 (Prayer of Jabez)
22:00 – Worship
23:00 – Presence of God in my Life and
Family, prayer for single parents
24:00 – Worship
01:00 – Break
3. God's presence in
City Church
–

 

Isa 25:6
01:30 –Worship
02:30 – City Church Ministries
03:30 – Worship
04:30 – Church Planting
05:00 – Break
4. God's presence in
Stockholm and Sweden
– Eze 34:26
05:30 –Worship
06:30 – Stockholm & the nation of Sweden
07:30 – Worship
08:30 – 7 Mountains of Influence
09:30 – Releasing Presence of God's Glory
10:00 – Break for Breakfast
Café/Konditoriet is Open, 3rd floor
5. God's presence IN OUR WORLD
– Acts 1:8, Matt 28:18
11:00 –City Church Missions
12:00 – Worship
13:00 – Heart for other Nations
6. ABIDE in God's presence
15:00 –Worship
16:00 – Holy Communion
17:00 – Enpowerment & Release