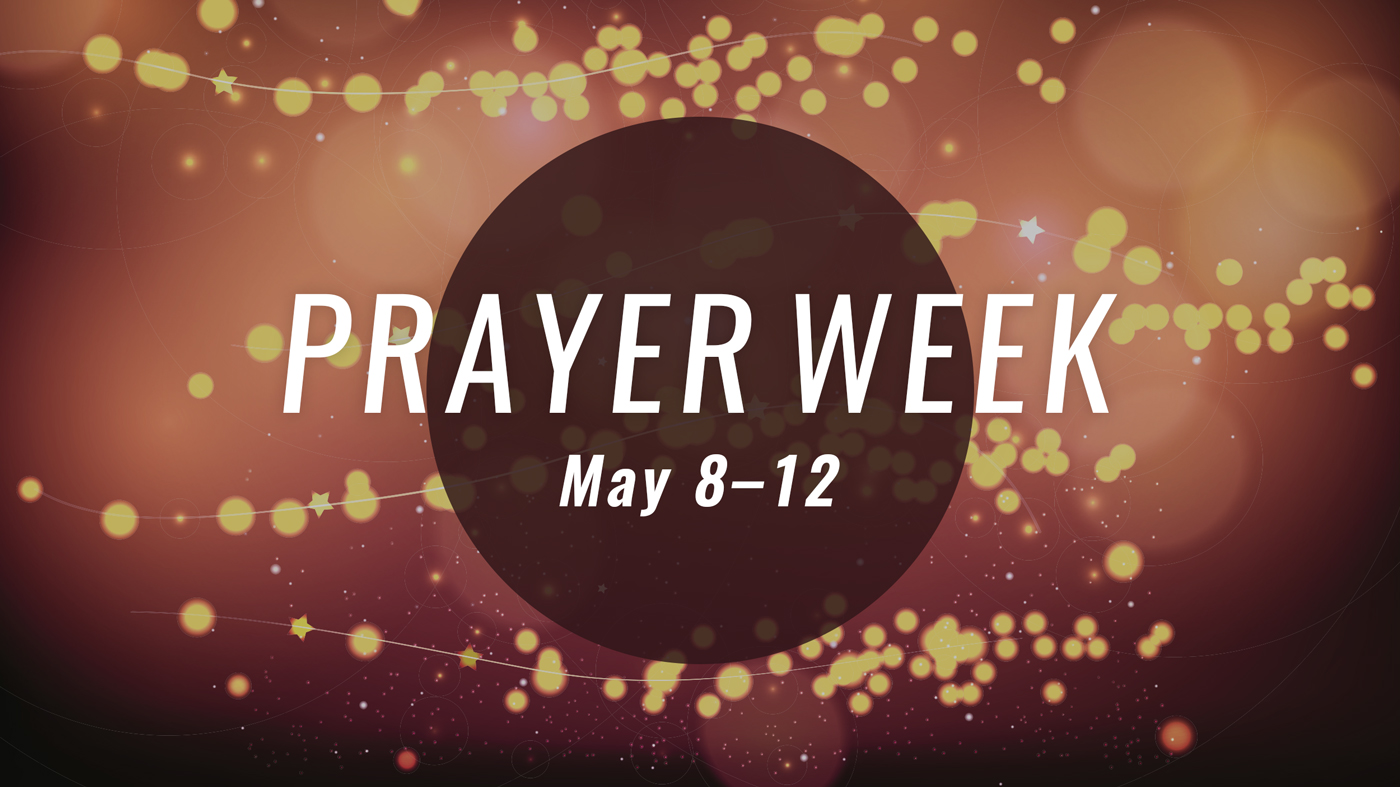 Yet the news about him spread all the more, so that crowds of people came to hear him and to be healed of their sicknesses. But Jesus often withdrew to lonely places and prayed. – Luke 5:15-16
We want to follow Jesus example – the more we have to do, the more we need to get away to pray.
We will have our annual 24 Hour Prayer in May (May 12–13, 18:00–18:00) this year. But in order to let ourselves pause for a moment from our bussy spring schedule, and withdraw, we invite the church to join in for a whole prayer week.
We want to take time to listen and pray in to different areas for the Kingdom of God to come and His will will be done. It's when we ask it will be given to us, when we seek we will find and when we knock the door will be opened.
The prayer week begins at 18:00 on Monday the 8th of May with a joint prayer. Then a "prayer chain" begins, with one-hour sessions. Someone takes responsibility for praying individually or together with others for an hour. Next person signs up for the next hour and someone else takes the hour after that. We hope to be able to fill all the week's hours with prayer until Friday, May 12 at 18:00, when the 24-Hour Prayer begins in the Main Church.
We will also have joint prayer opportunities during the week in Mahognysalen.
Every lunch at 12:00-13:00 plus every evening at 18:00–19:00 (Monday and Thursday ends at 20:00).
You can book your prayer session in our special prayer week calendar which is available via the link below. You can of course book multiple sessions. You can also fill in when your City Group meets as a prayer session.
We will update with specific prayer points soon.
Time and date
From 8 pm om Monday the 8th of May to Friday the 12th of May at 8 pm – when the 24 Hour Prayer starts in the Main Church.
At home, in your City Group, on your lunch break or wherever you feel comfortable praying for an hour.