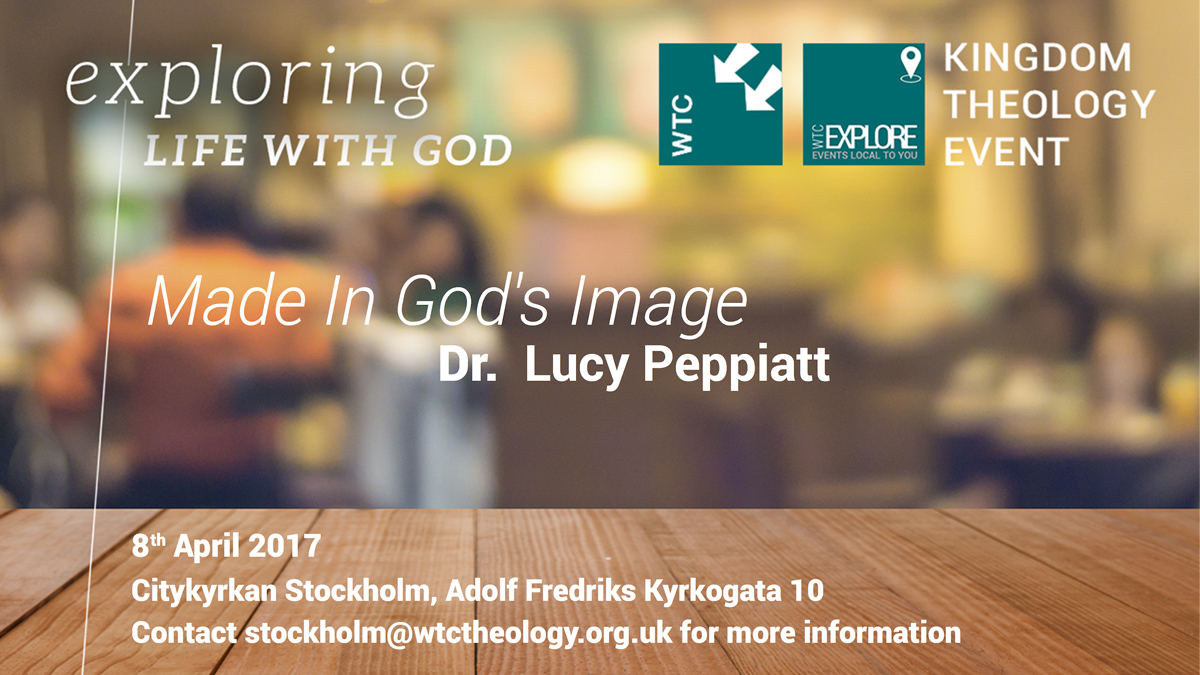 WTC – Kingdom theology event
WTC Explore provides you with the opportunity to go deeper into the Bible, grow in your faith and integrate quality teaching with life in the Spirit.
Topic: Made in God's Image
In this rich and stimulating Theology Day Lucy Peppiatt will explore the question of what it means for human beings to be 'made in God's image'. She will explain some of the ways that this has been understood through the ages, as well as tackling some of the difficult questions in relation to issues such as gender, self-esteem, the fragile nature of our minds and bodies, the complexities of physical healing, and the question of how humans relate to the rest of creation. There will be time and space for discussion, questions, and the opportunity to relate theology to real life.
Standard Registration: 160kr (inc light lunch)
Concessions: 100kr (inc light lunch)
You book tickets here: https://www.eventbrite.co.uk/e/stockholm-kingdom-theology-day-tickets-31219734065
Citykyrkan Stockholm, Mahognysalen 2nd floor